About this service
ESSENTIALS 12 MONTH WORK SCHEDULE
Competitor research
Customer research
Setup reporting technology
Test site speed
Test mobile readiness
Gain access to website
404 errors
301 redirects
Updating plugins
Update platform
Key pages most linked to
New local directory submission
Industry directory submission
Submission to 25 new directories
Correct profile information
Add images to profiles
Profile completion
Update key directories
Setup Google My Business
Setup sitemap
Identify missing content
Setup new directories
Update calls to action on website
Update key directories
Setup Google My Business
Setup sitemap
Identify missing content
Setup new directories
Update calls to action on website
404 errors
301 redirects
Updating plugins
Update platform
Key pages most linked to
Onsite Content Optimization
Optimize images to speed up site
Update metadata
Repair onsite structure
Check for duplicate content
Speed up site
Mobile readiness repairs
Competitor research
Customer research
Setup reporting technology
Test site speed
Test mobile readiness
Gain access to website
Two posts or pages
Index new content
Keyword density
In-links & out-links
Update sitemap
Add images
Two posts or pages
Index new content
Keyword density
In-links & out-links
Update sitemap
Add images
Onsite Content Optimization
Optimize images to speed up site
Update meta data
Repair onsite structure
Check for duplicate content
Speed up site
Mobile readiness repairs
Competitor research
Customer research
Setup reporting technology
Test site speed
Test mobile readiness
Gain access to website
KEY FEATURES
Customer Research
Keyword Analysis
New Content
Newspaper Article
Website Copy Edits
Optimize Mobile Readiness
Dashboard
Site Backups
Competitive Research
Setup Google Analytics
Setup Google Webmaster Tools
Setup Google My Business
Call Tracking
Optimize Website Speed
Site Security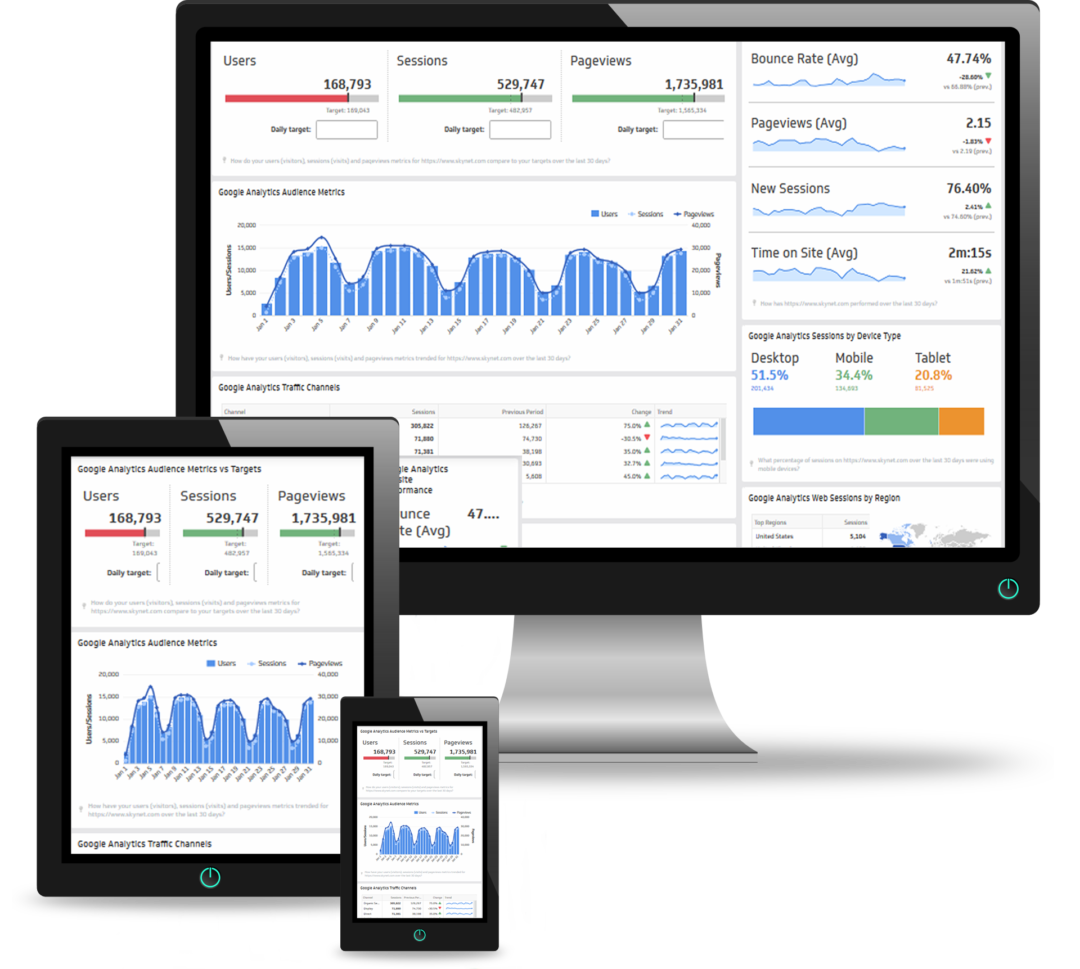 MONITORING TOOLS USED
SpyFu
Hshtagify
Google Analytics
Google Webmaster Tools
Alexa
Buzz Sumo
Site Liner
Nibbler
Moz
Sprout Social
Tail Wind
Google Page Speed
Bright Local
Semrush
Copy Scape
Screaming Frog
WHAT WE DO
Each month we analyze 5 Key areas.
Are you being found:
When customers look for your company?
When customers look for your services?
When customers look for ideas related to your services?
When customers are looking for your location?
What is keeping you from being found?
What do we do with our conclusions?
Fix technical issues that are making it hard for search engines and customers to use your site.
Create content the search engines and your customers want.
Amplify that content on the social sites your customers are using.
WHAT WE WILL NEED FROM YOU
Don't worry if you are unsure how to provide us access. Also, don't worry if you don't have the following items set up. We'll help you grant us access. Or we will set them up.
Google Analytics
Google Webmaster Tools (Google Search Console)
Google AdWords
Google My Business
Server
Domain Name Server
Mass Email Program
FTP Access
Content Management System
Facebook
Twiter
Linkedin
Pinterest
Youtube
CRM
IF YOU DON'T HAVE A WEBSITE
Believe it or not, most companies still do not have a website. Or have a website that is so out of date it works against them instead of for them. In these cases, We'll build a new site for a one-time setup fee of $1900.
OUR PROMISE
If you don't enjoy working with us, it's free. No long term contracts. Our contracts are month to month.
It is our mission to delight you with our service.
REPORTING
Monthly Reports
Call Tracking
Social Reach
Mobile Speed
Keyword Ranking
Conversion
Traffic Sources
Costs
And Alot More
SAMPLE DASHBOARD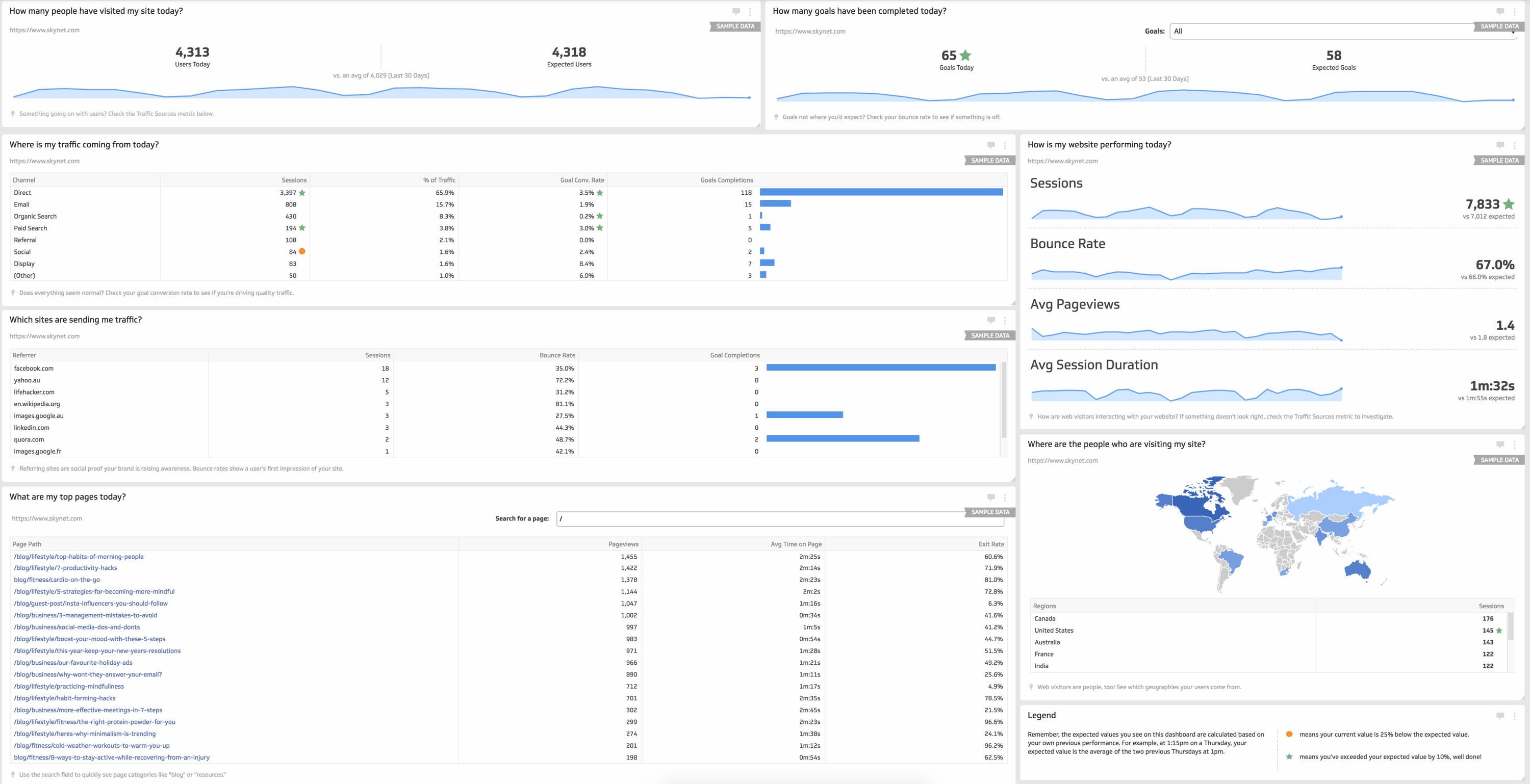 Service Areas
Location: Redding, California
Location: Jonesborough, Tennessee